Alex looks at The Roots' new album undun, and what their post at Late Night with Jimmy Fallon means for hip-hop.
In 2009, when The Roots were announced as the house band for Late Night with Jimmy Fallon, I talked to a lot of people about it. I wasn't bothered by this move at all though; I didn't mind that The Roots were going to become the house band for The Barry Gibb Talk Show. I didn't think my favourite band had betrayed me, and I didn't firebomb ?uestlove with a plethora of hateful tweets. I was mostly happy that the band that had made my life so enjoyable for so long was finally able to do the same for themselves. I liked that they had found a type of financial security that selling records can almost never attain these days, and I liked that more people would hear of them. When I heard that the band was still going to be able to find time to make albums while at Fallon, all of my fears were put to rest.
Today The Roots released their new album, undun, an album that is being aggressively sold as a concept album. Drummer and leader Ahmir '?uestlove' Thompson has taken to the (media) streets, explaining that the record is about Redford Stephens, somebody who dies a violent death in the (conceptual) streets at the age of 25. The character is based on an amalgamation of six or seven people that various members of The Roots knew in Philadelphia, particularly frontman Tariq 'Black Thought' Trotter, whose parents are both murder victims. And undun is a good album, despite some flaws that The Roots have displayed in much of their later work. Trotter still likes similes a little too much (seriously Tariq, it's getting Kweli-esque), but his ability to craft some insanely catchy couplets more than makes up for a lyrical problem or two. The hooks on the album are far from great as well, with the exception being Bilal's contribution to The OtherSide. Musically, undun is unsurprisingly great, with guitarist Kirk Douglas' riffs and ?uestlove's universally great drum patterns adding a lot to the beats. While there are no songs on undun that instantly stick out as great songs in the way Game Theory or Web did (although Make My, The OtherSide and Stomp are stellar), the record as a whole is pretty great. Most importantly, however, is that undun is unique.
I have probably lost objectivity on judging The Roots' music. I have simply liked them too much for too long. Outside of a few people that I have actually met, I would bet a lot of money on Tariq Trotter's commanding monotone flows being the voice I have spent the most time listening to over the course of my life. But I certainly don't love the band like I once did, if only because it's impossible to care about anything as passionately as you do when you're sixteen. I remain excited about The Roots, though, in a way that no band will ever be able to really top. They are one of three musical artists whose logo has ever adorned my chest by way of t-shirt, and my dedication to decal-free clothing likely ensures that will never happen with another musician. They are the only band who have released a record that I spent an hour listening to on the school football field instead of playing soccer with my friends. At a time in my life when I was listening to the history of hip-hop so obsessively that I would skim through an undisputedly classic Mobb Deep album to ensure I should listen to it in its entirety, The Roots were the group I knew would be worth my time, every time. I might not be as excited about them anymore, and I might never love undun like I do Phrenology, but the former is probably a much better album, all things considered.
There are few artists whose catalogue is as varied as The Roots, and there is certainly nobody in hip-hop who has done as much as Thompson, Trotter, and company. The jazz influences present on Organix and Do You Want More disappear during the more stripped down Illadelph Halflife, and Things Fall Apart adds some more soul and warmth to their sound. Phrenology sounds wildly different from track to track, and The Tipping Point is a more overt attempt at commercial success. Game Theory and Rising Down are where the group's love of Public Enemy really begins to show up*, with a darker, more intense sound musically and lyrics that deal with institutional frustration**. As The Roots began to get older, and now reaching middle age, they didn't feel like making music about being at the club, throwing their hands in the air like they're true players. They've seen some ladies before tonight, and they've already had their babies***.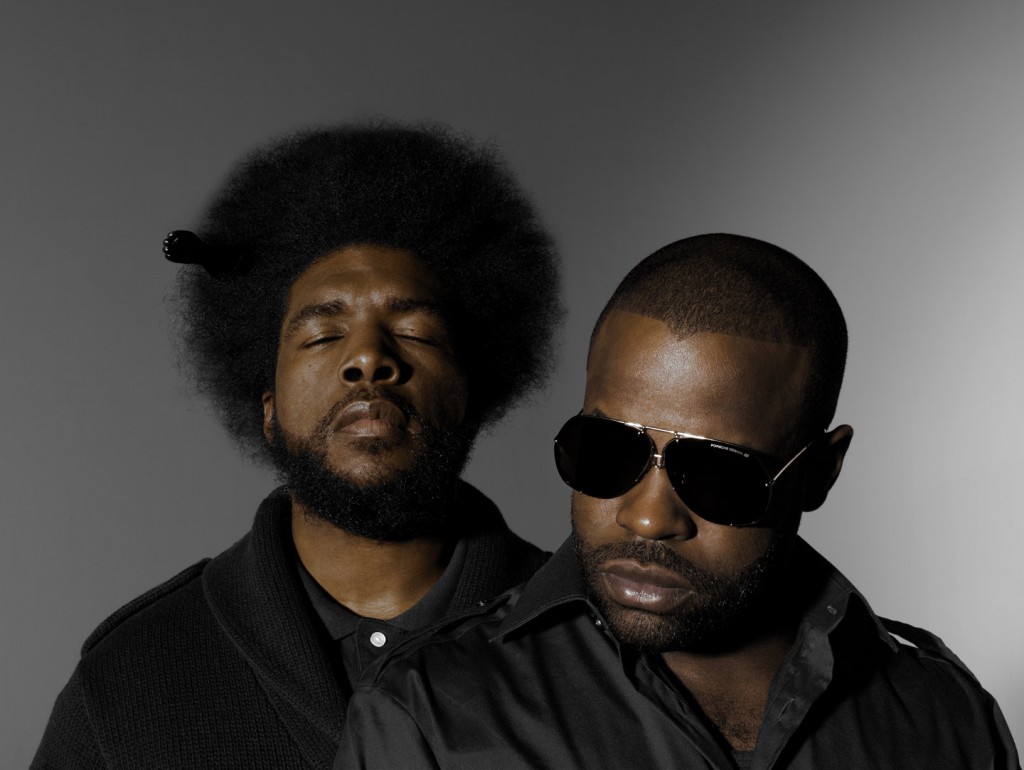 *Although Phrenology's Thought @ Work displayed this as well, in that it was a Public Enemy tribute right down to its grammatically ridiculous title.
**Game Theory was initially set to be a significantly more upbeat, big band record before Hurricane Katrina happened.
***Bay-baaaayyyyy.
"Most people in hip-hop do what they do to survive. They're thinking about paying their bills. They don't really have any other options. If Joni Mitchell leaves her label she can go to the countryside and paint. Or Beck can do his photography stuff. But a lot of hip-hoppers don't have other options," ?uestlove said recently, explaining the thought process for most hip-hop artists. "Now we have a safety net. Our Def Jam life is now an evening job. We now have the comfort and confidence to start making the albums we want to make. That's why undun feels like our second album. There's no pressure. It's like, 'What if we get dropped?' Well, money's not a problem anymore. We make way more money now than before. We can treat music as a passion as opposed to a survival thing." Hip-hop artists are reliant on singles, perhaps now more than ever before in that hip-hop is the dominant form of pop music in the ringtone era. Everybody knows the Billboard Hot 100 doesn't matter as much as the fee from a ringtone any more, and The Roots' strengths aren't the same as Wiz Khalifa's.
?uestlove has an interesting sense of history. On a recent interview with WNYC's Soundcheck, he explained his love of collecting any type of cultural artifact, from records to board games to movies to old Soul Train episodes, even going so much as to say he is the most likely candidate for a celebrity episode of Hoarders. Similarly, ?uest is incredibly upfront about being interested in The Roots' Metacritic score; now more than ever, he basically says he's gunning for critical over commercial success, something that probably started with Game Theory. And now that they have the security to do whatever they want in the recording studio, they spend their day job doing their best to add fans to the genre. They might not be able to sell records or ringtones like Wiz Khalifa, but they can use Late Night to do their best to sell other brands of hip-hop to Khalifa's fans.
With The Roots on Late Night, one is able to see artists like Q-Tip, Blackstar, Raekwon or Public Enemy on NBC, artists that would certainly not be performing on a talk show in 2011 (or possibly ever) without the presence of The Roots. Even when a more modern act like Rick Ross or Wale is performing, they are doing so with the best backing band in hip-hop to help them make the performance as good as possible. And when Jimmy Fallon and Justin Timberlake do their charming History of Hip-Hop medleys (an idea almost certainly inspired by The Roots' incredible Hip-Hop 101 medleys at their live shows), they are helping to get Fallon's young-skewing audience into more classic hip-hop. Even if they only get one fourteen-year-old to download LL Cool J's Rock the Bells, that's one more set of ears hearing a great song and an important piece of hip-hop history. And while The Roots help to add fans to the genre through their day job, they spend their off time expanding where that genre can go musically.
What makes undun as interesting as it is, and The Roots' previous effort How I Got Over as well, is that it is essentially a side project. Late Night provides The Roots' with the freedom to do whatever they like with their off time. ?uestlove can experiment with classical music or launch a line of food trucks, and Black Thought can record a mixtape for his group the Money Making Jam Boys, and The Roots can collectively do whatever the fuck they want in the recording studio. And undun sounds like the type of freedom that no hip-hop artist of The Roots' stature has ever had. The last four tracks are instrumental, exhibit classical arrangements, and even feature an appearance by Sufjan Stevens. The Roots care not for the traditional three-verse hip-hop song structure anymore, and now strive to produce shorter, more concise albums than most hip-hop artists. Lyrically the album is interesting in that it attempts to tell a story, and does so in a fashion that isn't particularly literal; there is room for interpretation within the lyrics, with both Trotter and Thompson having different perceptions on the length of the story, but it never ceases to feel like a whole story. As I was pacing around my apartment this morning, listening to the album for the fifth time, I found new things I liked about it both musically and lyrically. I didn't love How I Got Over on first listen, mostly because I wanted it to be more like the ridiculous live performance debut of its single, but as I listened to it the other day, I realized I somehow managed to remember every word to every song. I assume a year from now the same thing will happen with undun.
Recently, The Roots got a little traction in the press for essentially calling Michele Bachman a bitch on television without her knowledge. The Roots, and ?uestlove in particular, are in charge of selecting each guest's walk-on music, and they often try to add a little bit of humour to the proceedings. When Khloe and Kourtney Kardashian made an appearance on Late Night sans Kim, The Roots played Meat Loaf's Two Out of Three Ain't Bad, which is really funny. When Tiger Woods came by, they played Stevie Wonder's Creepin', which might be even funnier. But when Michele Bachman walked out, they chose to play a Fishbone song entitled Lyin' Ass Bitch. This might have just gone by if not for Thompson's love of tweeting, and when he tweeted the tracklist from the EP on which the song is found, people quickly caught on to what happened. There was a brief moment where it looked like The Roots might have gotten fired; Bachman correctly stated that if the same thing had been done for a Michelle Obama appearance, it would not have been tolerated. While the band wasn't so much trying to insult women as Bachman's politics (the word 'bitch' has been censored on Web 2.0, a song from last year's How I Got Over, and 1994's Clones as well), it's probably not okay to be calling a woman a bitch on television, regardless of whether or not you're doing so by way of a mostly unheard Fishbone track. ?uestlove quickly apologized, and Bachman actually decided against pursuing anything more. What's most interesting about this situation is that had Black Thought literally called Bachman a bitch on a Roots album, nothing would have come of it; that they were doing this on their day job, however, is not allowed. But so long as they're not on NBC's dime, The Roots can still do whatever they want with their time.
The Roots joining Late Night boils down to a question of artistic integrity. When the decision was announced, many rabid fans* were perplexed and angry about their favourite band's possible sellout maneuver, while others were happy that a great band that had never gotten the commercial success they desired were finally getting some financial security. As ?uestlove has said in the past, The Roots wanted to have hit songs beyond You Got Me, but they never did. And when they started to stray away from trying to achieve hit singles on Game Theory**, they began making some of their most interesting, unique work. Now that The Roots have a steady income, they have been able to do whatever they want in their off time. They can throw a four-part instrumental suite on the end of their album. They can make albums with no semblance of a real single on them. And when their current Def Jam deal expires, I assume they will continue to do the same. They might not even do it on a label; at this point they have enough people, particularly music critics, that will follow them and publicize their work however it is released. And if not, they'll still have Fallon. At this point, their records are being made for the love of the art form in a way that few hip-hop artists have ever achieved. They might not be making hit records, but they're making work that will last and (hopefully) influence a generation of hip-hop fans that are still having their tastes formed.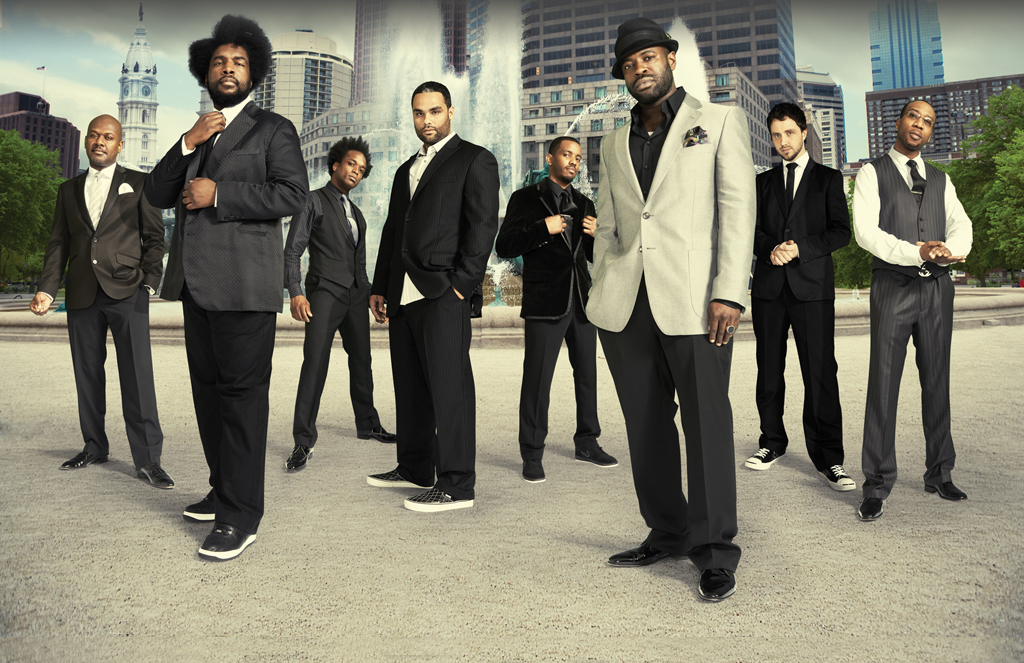 *And The Roots have some rabid fans. Some of them are like hip-hop's version of Deadheads.
**The Birthday Girl debacle did happen in 2008, although it didn't make the official version of Rising Down.
With undun, The Roots have created a hip-hop album that is interesting. Beyond simply liking or disliking the record, I think its existence is a good thing for furthering hip-hop as an art form. That The Roots have a platform to bridge the gap between young hip-hop fans whose tastes aren't fully formed and the hip-hop artists out there who are actually kind of unique is incredible. undun isn't suddenly going to go platinum because Jimmy Fallon held the vinyl up on NBC, but perhaps Thompson's comedic timing in the bit that preceded the shout out will encourage somebody to get it on iTunes. The Roots will always be my favourite band because of how young I was when I realized I loved their music, and their position on Late Night only increases the chances that somebody will buy undun on a whim not unlike how I picked up Phrenology. And even if the record is only playing in the background right now, that's okay. Time will prove its worth.