Alex writes about the reception of Lady Bird.

There was a moment early in Lady Bird where I sat and thought to myself, "This? This is what we're getting all geeked up about?" I was chuckling, because Lady Bird is a funny movie, and even within 10 minutes of the opening credits I could already tell that my feelings toward this movie were going to skew positive. But that is not what I was concerned about in that moment, not really. I was thinking about how people talked about this movie, which is currently pointed in the direction of us collectively agreeing Lady Bird is one of the best films of the year.
This is a stupid thing to worry about, but it totally dictates how we end up talking about movies, especially once the Oscars creep up and try to remind us that we quietly care about who wins. La La Land last year was a perfect example, a movie that generated so much positive word of mouth buzz that by the time it was released to the public in December, it seemed to be widely disliked by the people I know for reasons almost unrelated to the movie itself. People I know are not going to dislike Lady Bird, because everybody I know who has seen it was sitting next to me in my screening. They both loved it. But at some point somebody is going to stumble across this film on Netflix and think to themselves, "This? This is what we're getting all geeked up about?"
Again, Lady Bird is not a bad movie. It is, in fact, a good movie with a lot of great moments that never really coalesces into an exceptional whole. The much talked about use of music is enjoyable, and between this and Neighbors 2 I'm discovering Beanie Feldstein might be one of my favourite young actors. The cinematography was pleasant, and I enjoyed the relationship between Lady Bird and her mother. I do, however, wonder how I would have felt about this movie if I had first been able to see it two months ago.
For the past handful of years, I have spent my Septembers working for the Toronto International Film Festival, a gig that has traditionally come with privileged access to screenings of movies most of the public doesn't get to see until at least November. (Casually mentioning this fact has also become a staple of my writing.) Last year I was on the early wave of La La Land appreciation, and will forever be grateful for the screening my job allowed me to attend. I was similarly early to Arrival and Nocturnal Animals and Personal Shopper and (almost) Manchester By the Sea. This year, though, my ability to see screenings was removed, so I had to spend my day watching old John Frankenheimer movies at home before I went to work instead. This was not a tragedy.
I can easily imagine a world where I saw Lady Bird at TIFF and loved it, telling everybody I know that it was a great movie, one which they must all see posthaste. But then might have come the conversation at the kitchen table of a party, where they tell me it didn't really work for them for a reason I eventually classify as specious.
These are the things I worry about.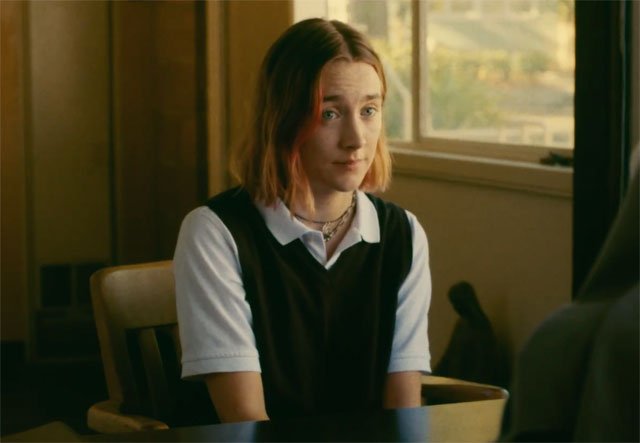 Another thought that crept into my mind during Lady Bird was how much it reminded me of a type of film that once seemed like it was everywhere. In the late nineties through the mid-2000s, after Shakespeare in Love won Best Picture (and Good Will Hunting won a screenwriting Oscar while also making boatloads of cash), "indies can be profitable too!" became a refrain that was probably all too well known to any middling screenwriter trying to make a tragicomedy about their own life.
Many of these movies, like Garden State or Thumbsucker or Eulogy or Winter Passing or whatever new release Jena Malone was in that week became almost immediately forgotten. Had I lived in a larger city I might have viewed them as more successful, as movies that screened in one theatre for two weeks, but by the time they came my way I saw them as straight to video releases. And I rented pretty much every one of them, because I was at a particularly consumption-heavy part of my life. Some of them were boring, and some of them I loved, which I would then try to push on other friends of mine (something that almost never ended in said friend coming back to me with a positive review).
I have no statistics to back this up, but I'm certain the mid-2000s is the time in cinema history with the highest number of coming of age, teenage or just post-teenage tales. Twenty years after the heyday of John Hughes, aspiring filmmakers wanted to make their version of Hughes movies, and some of the people who were on the first wave of Hughes fans had become old enough to be the money people behind greenlighting a film. Add in the timing of being in a post-Good Will Hunting world where low-ish budget movies from homegrown talent could become grand successes*, and you have the lab for screenwriters to sit around and write mopey scripts with self-deprecating humour about their mopey youthful existence. These were people who had been birthed by a creative moment, who then used the combination of all the various past experiences and products to create a work of them looking back at their own past.
*Plus a still-booming video store market – the most financially successful year in the history of the video store was 2004 – giving distributors an even cheaper, backup option for release should they decide the eventual film was not right for the multiplex, and a secondary market for the movie's post-multiplex life.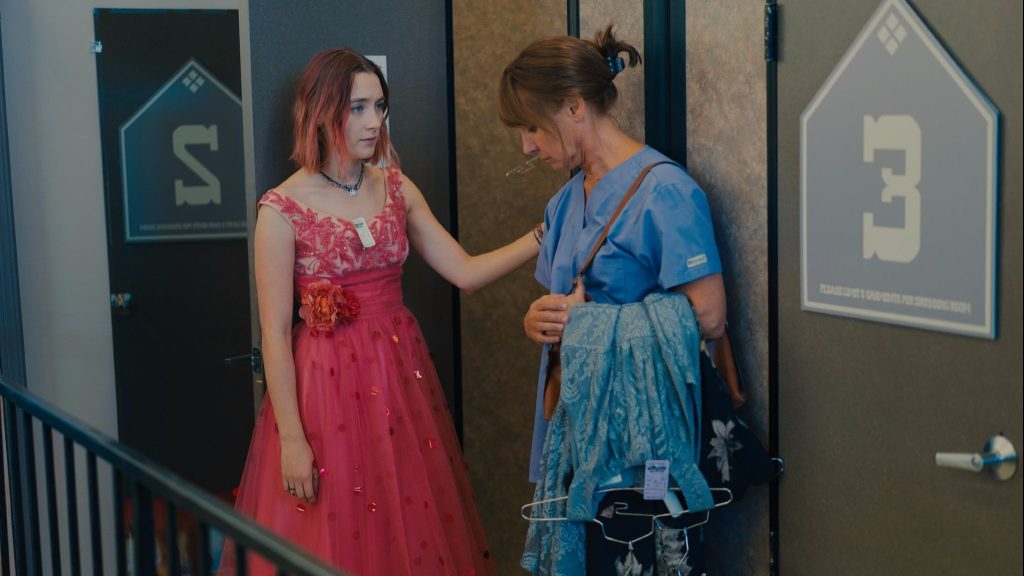 The day after I saw Lady Bird, I saw Jay Z live. He did not perform the song Marcy Me, the best song off of his most recent record 4:44, although I never realistically expected him to. On the subway home though, I listened to the song a few times. The concept of Marcy Me is that Jay Z is engaging with his past – as anybody with a passing knowledge of Sean Carter's work knows, he grew up in the Marcy Projects – and through the rhymes he uses language to play with the passing of time. The first verse begins by mentioning how the colloquial use of "ratchet" has changed over the decades, then Jay Z discusses a pre-championship Michael Jordan who "soon would have a sixth one," and refers to Lisa Bonet as the Beyonce of her day. The references he makes are to his own past media consumption and his own past life experiences, and even by Jay Z's standards the writing is so beautiful it's absurd. One of my favourite lines comes after Jay quotes Hamlet (!!!):
"Lord, we know who we are,
Yet we know not who we may be"
So maybe I'm the one or maybe I'm crazy
This takes us back to a time when Jay Z wondered whether or not he was correct about his talent as a rapper, or if his youthful belief was foolhardy. (Such a confident rapper expressing self-doubt is always enjoyable.) Marcy Me is the modern day version of Jay Z interacting with his recollection of a version of himself from 25-plus years ago, and the way his references in this verse bounce around temporally encourage the idea that while we might not remember exactly when all these disparate aspects of our lives came together, these influences and experience formed him into the person he is now. Jay never could have imagined how these various combinations would have lead to the person performing in the round at the Air Canada Centre on Wednesday night, and yet there we were. Add in the uncommon speed Jay Z is rapping at throughout Marcy Me, the shifting temporal manipulation of the vocal sample in No ID's beat, and the song further creates the idea that while it once felt like all of these things were happening slowly, looking back it now feels like this all happened quicker than anybody could have imagined.
We always (kind of) know who we are, but we (never) know who we could be, or what could make us into that.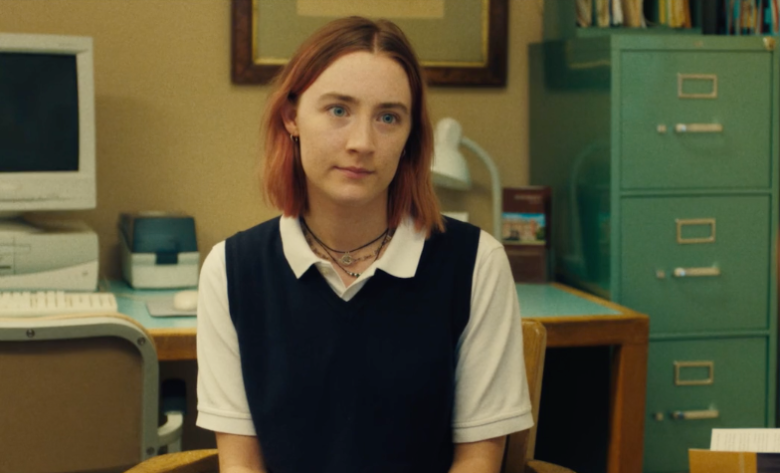 It is pretty obvious that Lady Bird is not totally based on Greta Gerwig's own experience, something Gerwig has more or less said herself. Lady Bird almost feels more like a movie written and directed by a Gerwig character (Frances Ha, say) about how she remembered her youth, which seems like a needlessly complicated sentence but is absolutely true.
The most notable moment of Gerwig's press tour for the film came last week, as she discussed notes she wrote to musicians whose music she hoped to use in her film. Notes to Alanis Morrisette, Justin Timberlake, and Dave Matthews were shared (initially partially on Seth Meyers, then in full on social media), and those notes were passed around and retweeted because they were pretty fucking charming. There was love put into the writing, and it seemed clear that the songs in the letters meant something to their writer. They were, again, notes by Greta Gerwig writing about what media meant to her at a particular time in life when anything that reflects one's own experience means so much more than one could imagine.
It is a firm belief of mine that most modern, media-interested North American adults are mostly products of the media we liked in our youth. As somebody who never really gave up the rabid consumption that us Lady Bird-aged millennials seemed to operate within during the early 2000s, I believe this even more firmly about myself. I often feel that I am not so much a person as a collection of interests.
As I walked home alone after some post-movie beers with the friends who liked Lady Bird a lot more than I, my headphones were transmitting Lou Reed's Transformer into my eardrums. Lou Reed is an artist we all know is fantastic, and a name I (probably) knew by the time I was twenty, but actually embracing his discography is not something that started happening until a few years ago. Now, I love Transformer (because it is obviously fantastic), but as somebody who had just spent an evening thinking about how the conditions of our various experiences influence what we appreciate, I started thinking about where my Reed fandom began.
Satellite of Love is a song on Transformer, and it is a song I have known about since at least April 2009, since it is a key plot point in the movie Adventureland. This was a movie that felt exceedingly about my own experience, because in April 2009 I was entering the exact summer Jesse Eisenberg's character is living throughout the film. I remember the song because I loved the movie; I loved the movie because I didn't anticipate my own summer; I remember the movie because I loved the summer.
Then there's another movie starring Eisenberg, 2005's The Squid & the Whale. I have not seen this movie in ten-plus years, but I know this movie immaculately uses Lou Reed's Street Hassle to score its climactic scene of Eisenberg running through New York City toward the American Museum of Natural History. Despite never choosing to watch the movie a second time, I have probably listened to Street Hassle 100 times since then. (My qualitative disagreements with Baumbach rarely cross over into music selection.)
Around 2002, I was introduced to The Royal Tenenbaums, a movie that was released in 2000 but I didn't see until a good friend with a copy of it brought it into my living room a couple years later. In this film, the standout scene occurs when Gwyneth Paltrow gets off a bus, a scene that is scored with Nico's These Days. Now, Lou Reed has nothing to do with this particular song, but my obsession with this movie lead me to acquire as much Nico music as possible, which – unsurprisingly, since it's the most famous album she ever appeared on – lead to The Velvet Underground & Nico. I was disappointed by the lack of Nico's voice on the album as I listened to it, feeling lied to by a title and my own expectations, but through that came an introduction to Lou Reed. This is a long, winding road through my own boring past, I know, especially to get to a point where I say "Hey, I kind of like the music by this guy who was considered a legend long before his death," but I can assure you it is going somewhere.
Adventureland is a movie written and directed by a white man named Greg Mottola about a white soon-to-be man named James who was a stand-in for Mottola's own experience. (It should also be noted that Mottola was almost certainly given the money to make this movie because his previous film, Superbad, was a very successful film penned by two white guys writing their own high school experience.) The Squid & the Whale is a movie written and directed by a white man named Noah Baumbach (coincidentally now Gerwig's partner) about a white soon-to-be man named Walt who was a stand-in for Baumbach's own experience. The Royal Tenenbaums is a movie co-written and directed by a white man named Wes Anderson about a bunch of white maybe-eventually men and one white maybe-eventually woman. For a person like myself who values his own contrarianism, there is a mighty predictable trend to be found within my tastes.
Did I love Lady Bird? No. The woman sitting to my left – the same person who shared with me an appreciation of Lou Reed over post-movie beers – loved it and saw herself in the film the same way I had in countless other movies before. The woman sitting to my right – the same person who introduced me to The Royal Tenenbaums fifteen years ago – loved it and saw herself in it the same way I had in countless movies other before.
Did I love Lady Bird? No. But that couldn't matter to me less.