Alex writes about Nocturnal Animals.
While working for TIFF this year, I spent a lot of my time standing in line outside of various movie theatres, waiting on the possibility of seeing a press and industry screening of a particular movie. Standing in line for these movies, I met a variety of fellow lanyard wearers doing the same thing; they were TIFF staff or volunteers or press or (in one case) a religious studies professor tasked with writing about some films for a scholarly journal. I met a polite aspiring videographer whose card I swiftly lost, and an older woman who didn't seem like a Black Mirror fan who nevertheless felt like seeing the two Black Mirror episodes that were screening. In one case, I (probably) mildly offended a person from the Barbados by saying I wasn't going to sit with her for our screening. Nevertheless, these were people I met briefly, and almost immediately forgot about once I actually got into my screening. We would have our time, chatting about movies we hoped to see, or how long the rush line for La La Land was going to be, and then we would immediately forget about each other as we were let into the film.
One movie I heard discussed in line was Tom Ford's new work, Nocturnal Animals, a movie I had been previously unaware even existed. It seemed like a movie people enjoyed talking about, so it was a movie I would see, if for no other reason than to continue following the only filmmaker Jay Z has named a song after.
After actually seeing Nocturnal Animals, I wanted to talk about it with somebody. Not in the hub of videographers I worked in had seen it, though; even the Nocturnal Fanimals I had previously met in line all seemed to disappear. Nobody I could find had seen it, so I was left around with various thoughts bouncing around my head, with one specific question being more prominent than the others: is Nocturnal Animals a good movie?
I suspect a reason behind Nocturnal Animals' heavy conversational presence in the various rush lines was built around its various makers: Amy Adams appears almost exclusively in intriguing movies these days, Jake Gyllenhaal has similar tastes, and screenwriter/director Tom Ford's name drips with various types of prestige. From those ingredients alone, one could assume this was to be a good film, a movie worth talking about. Its time-shifting and postmodern novel-within-a-film structure only further added to this idea, as did the open-ended closing scene.
As I watched the movie, I can easily say I enjoyed it. It's well shot, some of the editing was distinctly old-fashioned in a pleasing way, and Michael Shannon being in a movie never makes said movie worse. I enjoy time-shifting and postmodernity and an unanswered closing question. I walked out of the movie having enjoyed myself, thinking about a variety of queries that entered my brain at some point over the film's 116 minutes.
I liked watching Nocturnal Animals. Ipso facto, Nocturnal Animals is a good film. And yet I can't help but feel that I've been duped.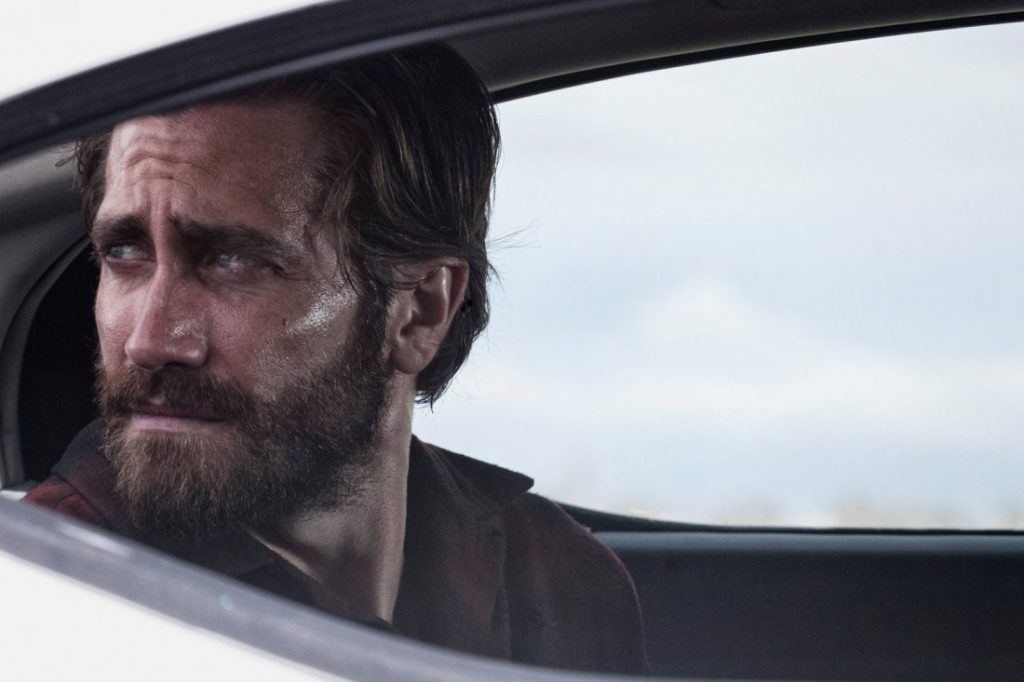 It seems as though Tom Ford relishes talking about his films so much that he can't help but tell you exactly what he wants you to take away from his latest film. Of course Edward doesn't show up at the end, he says in interviews, because Edward wrote this modern McCarthy-esque novel precisely as an allegory for how Susan made him feel. Edward's wife and daughter are found on a red couch because it was a red couch Susan lay on while critiquing Edward's previous work. Susan pictures Edward as the lead while she reads the novel, just like she pictures Isla Fisher as his wife; she finds it impossible to believe that Edward would marry somebody that doesn't at least slightly resemble herself.
These are all relatively simple things to suss out for yourself while viewing the film. They were all immediately apparent to me on my first viewing, and nothing on a second screening last week sent me in another direction. I would have assumed I was right about such guesses had Ford never spoken about them, and yet hearing him actually say the words frustrated me. I had already sorted these elements out for myself, so I was mildly upset that he so giddily felt he had to explain them to his audience.
When I found out a colleague of mine had shot the TIFF premiere of the film, complete with post-screening Q+A, I asked him whether or not Ford explained much about the film, or if he was coy about the meaning he wanted viewers to get out of it.
"Oh he explained everything, pretty much without provocation," my bearded colleague said. I could feel myself start to like the film slightly less, and listening to a couple of interviews with Ford later only furthered this.
There's a simple reason I felt annoyed by such explanations: it felt like I was being talked down to, as though I was a child who could not come to these conclusions without papa bear holding my hand and explaining them to me. Like I was somebody that didn't know that, in the language of film, when a character is bathing alone with no lights on, the blue light of the moon is (obviously) intended to accentuate that feeling of loneliness. I always want to know what a filmmaker wants me to think, but I never actually want to hear that filmmaker say it. In order for these conclusions to be satisfying, I need to come to them by myself.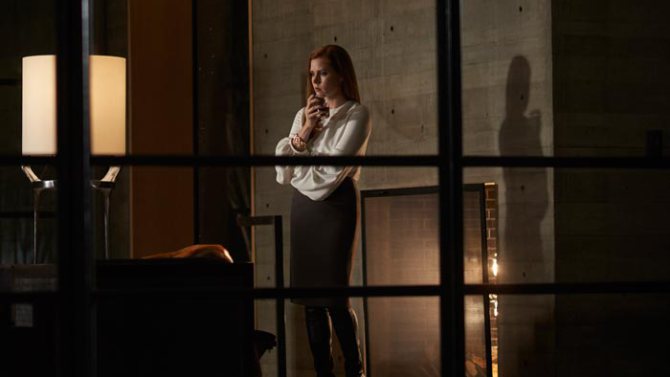 I love movies, I love writing about movies, and (most of all) I love talking about movies. I am guilty of making Nocturnal Animals into something it never wanted to be; I saw a few key signifiers and assumed it was meant to be great. Its cast, its director, even its November release window all pointed in a certain direction. The film was fighting an uphill battle before I even saw a frame. It aspired to be a modern Hitchcock knockoff, and it mostly succeeds at that mission. It's essentially a less enjoyable Gone Girl. It is a good movie worth thinking about with fellow adults for a bit after you see it, if not necessarily one I will be proclaiming profoundly underrated in the future.
And this, of course, is fine. This used to be a type of film that existed, coming along relatively frequently, released to the public, consumed, and then banished to the not so far away land of home video. But that's not how film works anymore. Now, we have about two months of the year where we know stories that have been deemed for filmgoing adults will be released, and so we pour too much thought into them. Tom Ford's previous film was a serious film for serious adults, so seven years later this is the release window he must occupy.
Each time one of these movies is released, the content machine will exhaust the film of its talking points. On the Friday of its initial limited release, a quick scan of one's Twitter feed will reveal the nocturnal animals ready to harvest Nocturnal Animals for content. Titles like "What Does That Twist in Nocturnal Animals Mean and How Will You Explain it to Your Mom?" start to exist, as do idiotic articles predicting the film's Oscar worthiness, and "#TomFordSoWhite" makes an Issue out of the fact that all the people in this movie are white (and whether A Single Man's similar whiteness should wipe it of its title as a quality film*).
*I do not point this out because I think having no minority characters in a film is necessarily a problem on its own. If anything, it makes Nocturnal Animals a stronger statement on how rich, comfortable white people are the absolute worst. The film makes a strong comment on race, albeit one that is (probably) accidental.
Then, a few days later, it all goes away. The click vultures fly away from the carcass of the movie, because Manchester by the Sea comes out next week and there are new thinkpieces to generate about Kenneth Lonergan's oeuvre. And I will click on them all, so that I can write a thinkpiece of my own.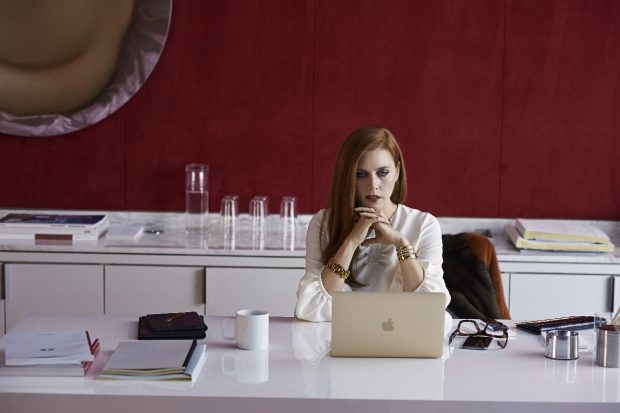 Nocturnal Animals is a good film, but that (of course) does not necessarily make it a film about goodness. It is a film about the exact opposite; Nocturnal Animals wants you to embrace your ugliness, lest you be destroyed by this world. This destruction will occur, either by way of lonely moonlight baths or writing novels about forced loneliness, but this destruction shall occur. The film holds an impressively dark worldview, one that encourages you to parade around your city dressed like a Viking, ready for battle. Edward wins the emotional power struggle with his ex-wife because he is willing to funnel his newfound ugliness into a novel-length middle finger invisibly directed at Susan while she sits alone and hungry at a restaurant. Susan remains conflicted about what she has done, about the world she inhabits, and is never outwardly sure what she is doing with her life is right, and by this film's rules that makes her the loser.
Now, in a piece about embracing one's ugliness, I (obviously) must acknowledge how I fit into this. It's not like my day to day existence is particularly virtuous; I am a capitalist at heart, and if I were to pick an avatar from this film's selection of characters, I would have to accept that I'm Armie Hammer, pouring a sugar packet into my bullshit homemade ice coffee. I am currently spawning content, even if I am not doing so to get clicks. I am writing to write; I'll tweet this thing once, and if somebody reads it, so be it. The MacGuffin Men will never be a profitable venture, and I will never try to make it so; social media promotion is much too boring for me. And yet when I came out of Nocturnal Animals, ready to discuss it, my (almost immediate) reaction was to go home and write about it, to yell some opinions into a lonely, sterile modernist world.
The best encapsulation of Nocturnal Animals' core ideas comes right as the film begins. During the opening credits, we are shown a collection of overweight, conventionally unattractive naked dancers, dancing and waving sparklers like it's the art show equivalent of the Fourth of July. (It turns out that they are a part of Susan's show opening, but we don't know that for a couple minutes.) They seem authentically joyous; they know how they are seen by the world, and they simply don't care to change what they are doing. By society's conventions, they are ugly, and they embrace that so-called ugliness. They are who they are, and the glares of the show's attendees will not change that. They're even draped in the colours of America, as the whole film is: red and blue are both prominent in the colour scheme, and the faces of the people in this movie are white in totality. By the end of the film, it seems to be about this, about embracing your own ugliness. That's what Edward does by sending his manuscript to Susan; him not showing up at dinner would similarly be described by assholes everywhere as a "total power move."
Nocturnal Animals is a good, entertaining movie, and that should be enough. The problem is one has to accept its world in order to realize that's all it is, and all it ever aspired to be.