Alex and James get you caught up on Hollywood's latest news by way of mediocre jokes.
Due to David Fincher's insistence on not cutting some of the more intense content in The Girl with the Dragon Tattoo, the film will not see theatrical release in India. Well, it will, but Rooney Mara and her tattoo gun haven't had time to fly to India and pay in-character house calls to all the people on the censor board yet.
Sarah Jessica Parker is reported to be taking over the part of Gloria Steinem in the new film Lovelace. For those of you who don't know, Lovelace follows the true story of Linda Lovelace, a famous actress from the 1970s pornography boom. Parker's character, Gloria Steinem, is a feminist icon who was a vocal critic of pornography. For the role, Parker will draw inspiration from her years of experience as a bonerkiller.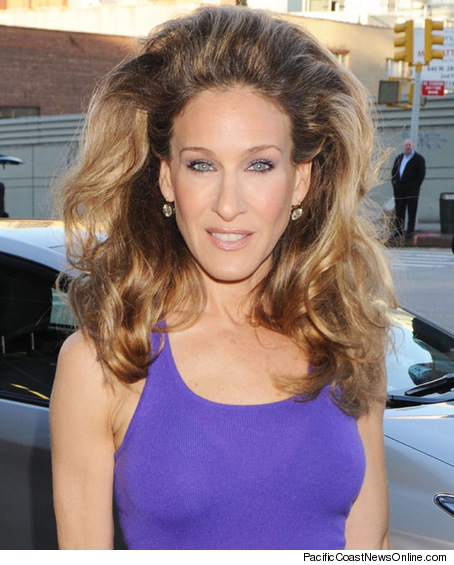 Famed British director Danny Boyle has announced his plans for his next job, director of the Opening Ceremonies for the London 2012 Olympics. He announced we will be drawing inspiration from Shakespeare's The Tempest. In other news, I announced that the inspiration for the shit I just took was Danny Boyle's Slumdog Millionaire.
It was reported that the surviving cast of Monty Python will reunite for an animated film called Absolutely Anything. The news caused many people to ask them if this means a new Monty Python production might be upcoming as well. John Cleese answered that they indeed have written enough "high quality stuff" for another, but still need about an hour of forgettable garbage to fill the rest of the running time in order to make it a true Monty Python film.
Breaking Bad's Aaron Paul is one of the names being floated around to play John McClane's son in the 5th Die Hard film, and Paul himself likes the idea. Surely 20th Century Fox is planning to use Paul as a way to fully transition the series into PG-13 territory, allowing Paul to replace Die Hard's infamous R-rated catch phrase with the more censor-friendly "Yippee kay yay… bitch!"
OOH! ANOTHER! I bet those opening ceremonies will be so bad that I will want to cut my arm off from the boredom! HA! Suck it, Boyle!
Star Wars Insider Magazine released some never-before-seen storyboards of a Phantom Menace battle, in which Qui-Gon Jinn and Obi-Wan Kenobi fight some droids. They look pretty similar to the opening sequence of the film, but you're crazy if you think we're going to watch that piece of shit again just to find out.
News broke this week that Tim Burton's latest film had cast Reese Witherspoon and Ryan Reynolds as its leads. Oh god… this can only mean one thing.
Earlier this week, Megan Ellison, who holds the rights to Terminator 5, was asked on Twitter what kind of rating the fifth installment would be aiming for. Her response was: "We can't really tell you guys anything about Terminator BUT it will be an R rated film as God and James Cameron intended." James Cameron's response to her response was, "What do you mean God AND James Cameron?"
Elijah Wood will soon be starring in Maniac, a horror film shot entirely from Wood's character's point of view. The film will apparently be about what it feels like to be really short and hobbitty, depicting to average-sized viewers the terror we don't have to face in actions like trying to see over a counter, reaching the top shelf, and getting on amusement park rides.
Also, this.